The best time to hike Patagonia is during the Southern Hemisphere's summer months – December, January, and February. These are typically the driest and warmest months in Patagonia. During this time, you can expect sunny days with temperatures ranging from 50-70 degrees Fahrenheit (10-21 Celsius).

However, it can be windy at times with gusts of up to 50 mph (80 km/h). It also gets dark earlier due to its southern latitude so make sure you plan accordingly when hiking. Late summer/early fall months of March through May offer milder temperatures but more frequent rain showers.

Winter brings colder temperatures and snowfall in some parts of Patagonia making certain trails inaccessible or dangerous for hikers.
Patagonia is one of the world's most breathtaking destinations, and hiking can be a truly remarkable experience. The best time to hike Patagonia depends on what you're looking for in your journey – if you're hoping to spot wildlife, the late spring (November-December) or early summer (January-February) is ideal as these months offer mild temperatures and plenty of daylight hours. If you'd prefer to avoid crowds, consider visiting during autumn (April-May).

Regardless of when you decide to embark on your adventure, Patagonia promises an unforgettable journey!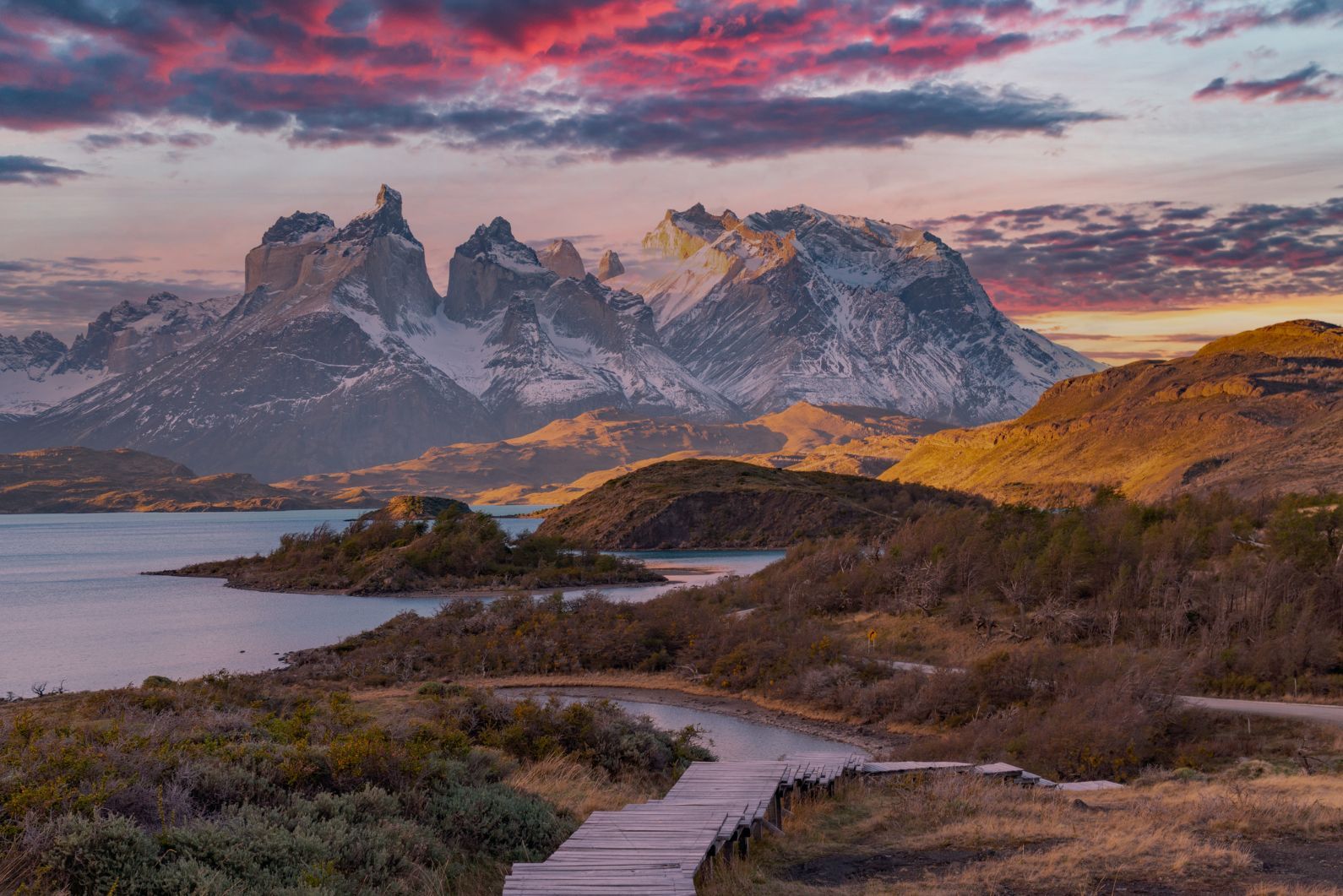 Credit: www.muchbetteradventures.com
How Far in Advance Do You Need to Book Patagonia?
If you're planning a trip to Patagonia, it's important to book in advance. Depending on the season and destination, peak times can be booked up months ahead of time. As such, you should aim to book your travels as far in advance as possible – ideally, at least 6-8 weeks ahead if traveling during high season (November through March).

This will give you the best chance of finding availability for flights, accommodation, and activities without paying inflated prices due to last-minute bookings. In addition, some national parks require advanced reservations so it's worth looking into this when planning your trip too. Booking early also allows for more flexibility; meaning that if anything changes with travel plans or weather conditions you have options available too.
What Months Can You Visit Patagonia?
Visiting Patagonia is an incredible experience that will leave you with unforgettable memories and breathtaking views. But when should you visit? Generally speaking, the best time to visit Patagonia depends on what activities you're looking for.

The warmest months are January through March, making this a great time for outdoor adventure in the mountains or along the coast of Chile and Argentina. The winter months (June-August) bring cold temperatures but also offer excellent opportunities for skiing and snowshoeing trips into the Andes Mountains. Fall (September-November) offers cooler weather but still plenty of sunshine while springtime (December-February) boasts milder temperatures ideal for trekking in Torres Del Paine National Park or exploring Tierra del Fuego by boat.

So no matter what activities you're looking to do, there's something special waiting in Patagonia during every season!
What is the Best Time of Year in Patagonia Chile?
Patagonia Chile is an incredibly stunning place to visit and the best time of year to experience it fully is during the summer months, from December through March. The weather in Patagonia during this time period is usually sunny and mild with temperatures ranging between 10-30 degrees Celsius (50-86 Fahrenheit). During these months you'll find that the days are long and perfect for exploring nature.

With so much natural beauty to take in – from its vast array of snowcapped mountains, beautiful glaciers, lush forests, and pristine lakes – there's no better way to spend your summer vacation than by visiting Patagonia Chile! You can also see some amazing wildlife such as penguins, sea lions, dolphins, and whales if you get lucky enough. The area has a variety of activities available such as hiking, mountain biking or fishing on one of the many rivers found here.

There's something for everyone at any age making it a great family destination too! So why not plan your next trip down south to enjoy all that Patagonia Chile has to offer?
Can You Hike Patagonia in March?
Yes, you can hike Patagonia in March. This is a great time to visit the region since it's one of the sunniest months of the year and much drier than other times of the year. While temperatures vary from place to place, they generally hover around 10-20°C (50-68°F).

The days are longer due to being so close to the summer solstice which means more daylight hours for outdoor exploration. Hiking through Patagonia in March also offers some amazing views with lush vegetation and dramatic landscapes unfolding before your eyes as you make your way through different trails. There are plenty of options when it comes to hikes; shorter day trips or multi-day treks depending on how adventurous you're feeling!

No matter what type of hike you choose, be sure to bring along plenty of water and an extra layer or two just in case temperatures dip lower at night. Overall hiking Patagonia in March will no doubt leave lasting memories for years to come!
HIKING THE O TREK IN PATAGONIA (UNGUIDED) // CHILE TRAVEL VLOG
Best Time to Do W Trek Patagonia
The best time to do the W Trek in Patagonia is between October and April when temperatures are milder than during the summer months. The trek is also less crowded during these times, so you can enjoy a more peaceful experience of this spectacular landscape. However, be prepared for any type of weather as Patagonia can be unpredictable!
Patagonia in March
Patagonia in March is the perfect time to explore one of the world's most iconic destinations. Temperatures are mild and comfortable, allowing for a variety of outdoor activities such as hiking, trekking, mountain biking, and kayaking. The region also offers spectacular views of snow-capped mountains, glaciers, lakes, and forests that make it an ideal destination for nature lovers.

Many people come here during this month to witness its famous wildflowers bloom and enjoy its incredible wildlife including guanacos, foxes, and condors.
Best Time to Visit Patagonia Tripadvisor
Patagonia is a popular destination for adventure travelers due to its stunning landscape, vibrant wildlife, and unique culture. The best time to visit Patagonia depends on what kind of activities you're planning. For trekking in the mountains, May through September is the ideal time with warm days and cool nights; while December through March are great months for whale watching and other water-based activities.

Visiting during the shoulder seasons (March-April or October) can also be a great way to enjoy some of Patagonia's most beautiful scenery without the crowds. Ultimately, no matter when you choose to go, Patagonian adventures await!
Hiking Patagonia in December
Hiking Patagonia in December is an amazing experience. The region's mild temperatures and low rainfall make it perfect for trekking, and the landscape offers some of the most breathtaking views you'll ever see. While days can be chilly, nighttime temperatures often dip below freezing, so be sure to bring plenty of warm clothing with you on your hike.

Additionally, since the sun sets early during this month, don't forget to plan your hikes accordingly so that you don't get stuck out in the dark!
Conclusion
Overall, Patagonia is a great place to go for an unforgettable hiking experience. Its beautiful landscapes and unique terrain make it ideal for adventurers of all kinds. Whether you're a beginner or an experienced hiker, there's something in Patagonia that will challenge and excite you.

With its incredible views, a wide variety of terrains, and diverse wildlife, the best time to hike Patagonia is any time you can get away from your daily routine. So what are you waiting for? Get out there and explore this wild corner of the world!